Investments in innovation
Under the 2019-23 Group IT Strategic Plan, which is now coming into its final stages, a total of €250m has been invested in IT processes and systems. The primary objective of this investment has been to perpetuate our technological excellence in support of our growth, to respond increasingly effectively to the change in consumer habits, and to improve our users' experience.
Fully aware that technology and digitalisation are fundamental in offering a service of excellence, we have initiated a gradual transformation of the Information Technology structure, with the objective of best dealing with the metamorphosis of the banking sector, the new needs of customers, regulatory and cyber security requirements, guaranteeing the sustainability of the business in the long-term.
The process launched aims to help traditional IT systems evolve towards more agile and dynamic approaches, capable of adapting to new business methods, also through the adoption of automation technologies and artificial intelligence.
Some 85% of the funds made available as part of the 2019-23 Strategic Plan have been invested in systems upgrades, and the remainder for compliance with the regulations. Our IT strategy aims to boost the group's growth, by investing in technology and innovation.
The Mediobanca Group's IT identity reflects our character as a specialist, diversified operator, consisting of companies offering financial services on several markets: Wealth Management, Consumer Banking and Corporate & Investment Banking
We are convinced that the technology component is an important and differentiating factor, as it gives the Bank the right set of tools to support its plans for growth and respond to market needs effectively.
We consider that regard for our stakeholders is fundamental in order to build our corporate strategies. Clients and staff are the focus of our activities and technology solutions, and with this in mind we co-ordinate the work of our suppliers, taking account of any needs and restrictions deriving from regulators, shareholders and investors.
To guarantee high standards for all our companies, in a complex technology environment which is undergoing rapid transformation, we have adopted a federal model that can meet our needs in terms of coverage and centralized IT management, while at the same time permitting the flexibility and specialization required by the individual business units:
Mediobanca Innovation Services (MIS) provides centralized infrastructure technology services, a set of common applications for all the Group companies, and manages the Mediobanca portfolio of applications. Its objective is to support the strategic projects and initiatives implemented, ensuring the maximum effectiveness and efficiency, working alongside an outsourcer responsible for performing the basic specialist activities; each Group company manages the specific applications component for its own business;
5% of the Group's staff members work in IT, the majority in MIS, Compass and CheBanca!.
At Mediobanca S.p.A. there are dedicated competence centres that ensure:
IT architecture and strategy governance, focusing the Group's synergies and seeking to evolve in line with best market practices;
innovation processes and the introduction of "on-the-edge" digital technologies, through market scouting and by collaborations with entities and research institutions;
governance of systems, business continuity, IT risk and risk of non-compliance with the regulations (IT Risk, IT Regulation, IT Compliance & Business continuity);
cyber security, with security coverage activities over an extended area, using a proactive approach based on specific sector technologies.
The IT strategies are structured in accordance with the business objectives established by senior management, who set out the guidelines based on the possible development scenarios. The central Group Technology and Operations unit ensures that the Board of Directors is consistently briefed on all systems development activity. Senior management are also involved in training sessions with the objective of providing an overview of the market and technology trends applied to finance, including the contribution of selected experts from some of the leading national and international technology operators and research institutions.
IT Group Strategy
The financial services sector continues to undergo profound transformation, primarily because of the new ways of interacting with clients and providing them with services that are emerging, and the regulatory challenges being posed as well.
The market trends currently in progress require further acceleration along the path to innovation already undertaken by the Mediobanca Group. We are witnessing the ongoing uptake of consumer trends and habits that represent a complete break with even the recent past, with new technologies advancing in so many sectors of daily life, including the financial sector; the proliferation of virtual worlds, blockchain technology, and the need to be connected at all times; the growing focus on digital security and privacy issues; and the increasing use of robotics and artificial intelligence.
It is sufficient to think of the entry of new global and fully-digital players to the market, including from sectors other than finance, driving a profound change in the competitive scenario, and requiring a response featuring a distinctive approach to structuring the Group's offering in terms of products and services.
In order to maintain a leadership position in the market over the long term, the Mediobanca Group needs to anticipate the trends that give birth to ideas that will change our way of doing business in the future.
In recent years we have been working hard to lay the technological and cultural foundations for innovation to be recognized as a tool for developing our business models, helping to increase the effectiveness of our problem solving, and to achieve our objectives.
Against this backdrop, we are pursuing a strategy which, starting with our Strategic IT Plan, is committed to responding to these stimuli, both internal and external, and an increasingly dynamic environment. We support the Group's growth by developing the IT systems based on new approaches, and investing substantially in technology and transformation.
For example, we have identified cloud computing as one of the most important drivers of digital transformation and as an enabler of systems development. We have embarked on a process of gradual adoption to modernize our approach to technology. The objective is to move from predominantly "on premise" coverage to a "hybrid cloud" solution, streamlining the existing processes, and leveraging all the distinctive advantages offered by cloud-based solutions (e.g. use of on-demand processing capacity, networking and security solutions without infrastructure costs and without initial investments).
Within the Italian banking panorama, we have been one of the first banks to adopt cloud-based services as an area of strategic importance (CRM Salesforce in CheBanca!, ServiceNow as IT service support and management system), and confirmed our role as pioneers by developing an integral update of the Flexcube core banking platform using the public cloud in partnership con Oracle.
We consistently invest resources to consolidate and develop our synthesis systems and information governance, as well as improving our data quality, by providing instruments and processes to guarantee the consistency, thoroughness, integrity and reliability of data at both Legal Entity and Group level. Data management is a fundamental part of our IT strategy, and the importance of new technologies features heavily in our IT Strategic Plan, with the use of updated applications and infrastructure platforms to ensure cutting-edge technological support for the whole Group, enabling us to leverage on our information capital more effectively than would be possible using traditional instruments.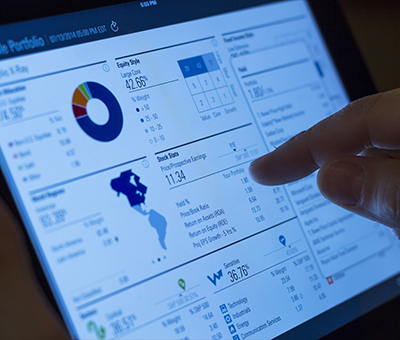 It is vital for banks to provide quality experience for their clients to enable business to grow and strengthen client relationships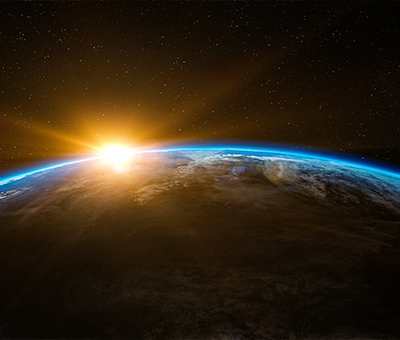 NEW FRONTIERS IN TECHNOLOGY
Constant monitoring of technology trends is a key condition for us to pursue our strategy of medium- and long-term innovation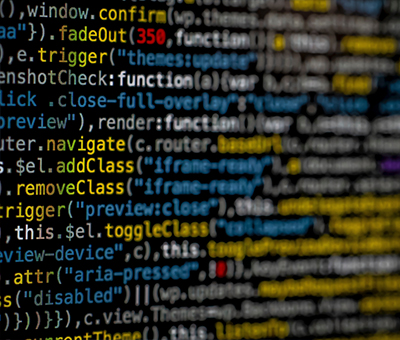 CHALLENGES POSED BY DIGITALIZATION
The importance of IT Risk and Cyber Security issues has grown increasingly in line with the business's development towards digital and data-driven models